At the club picnic days when an Arial motorcycle was brought out to test riders skills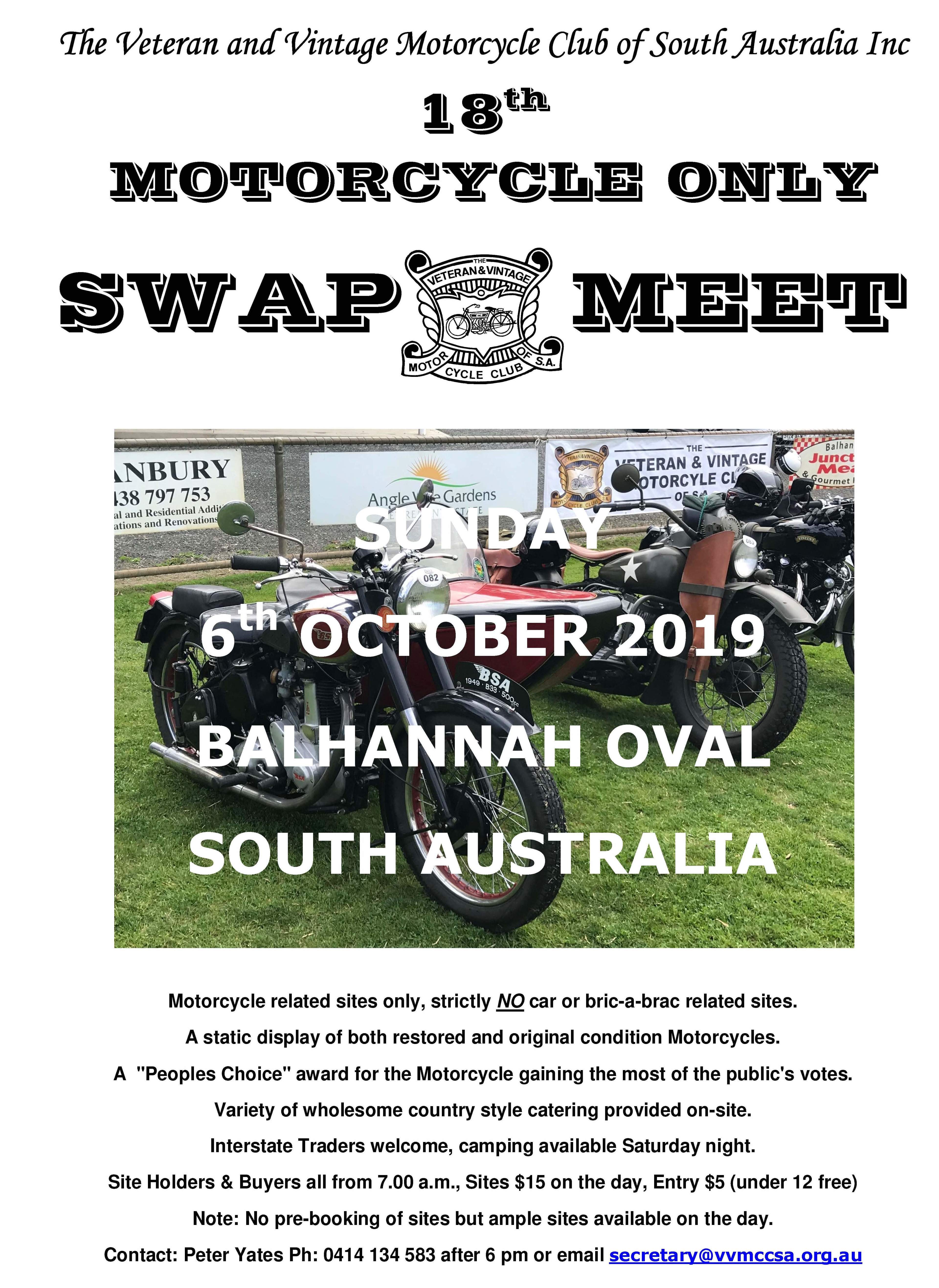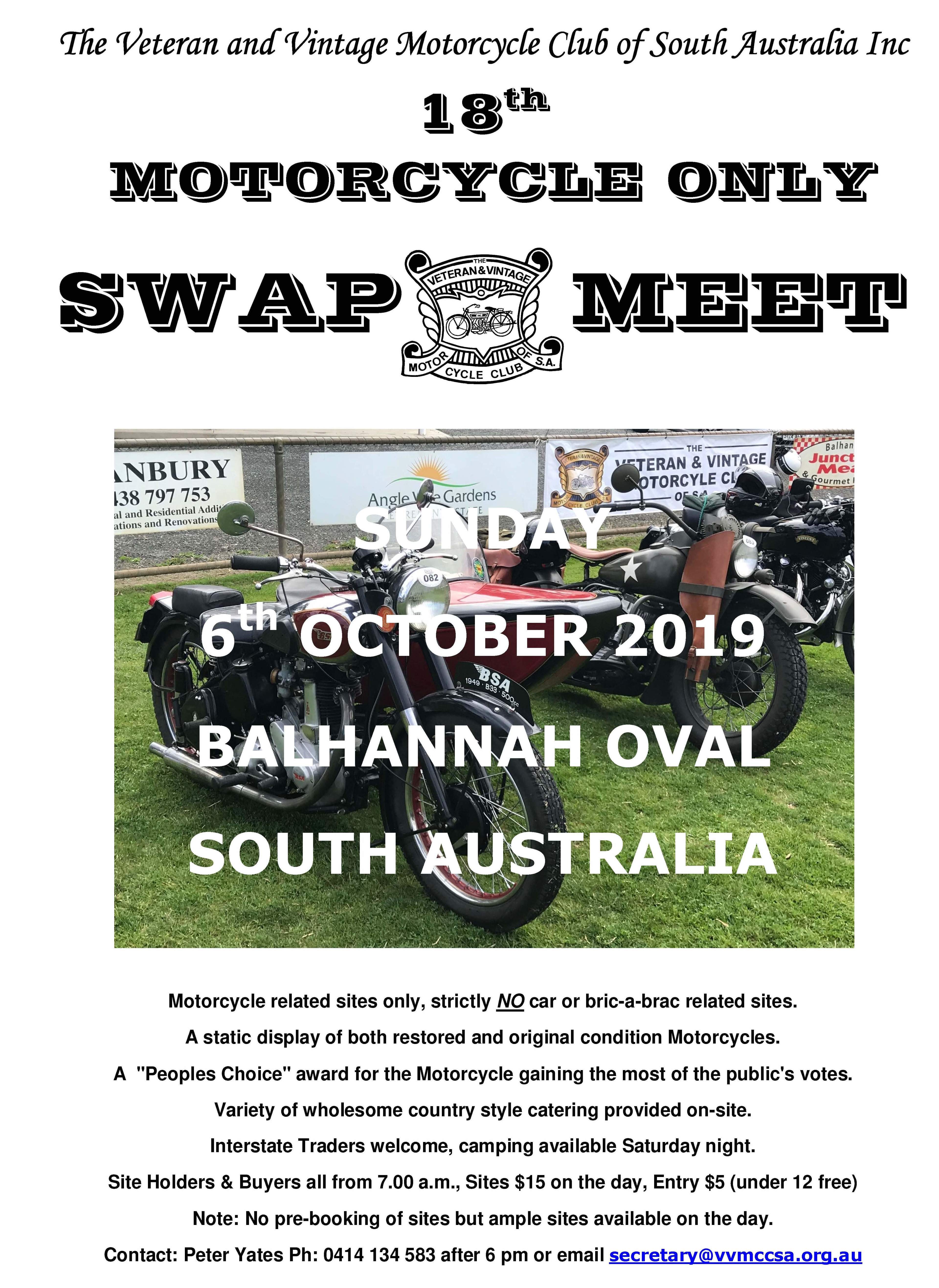 of riding with off-set wheels, problems occurred when you selected 2nd gear, you were very game to select 3rd.
OXENBERRY WINERY TIDDLER RUN – 25th August 2019, 10.00am.
The Oxenberry Winery Tiddler Run will be held on Sunday 25th August 2019 starting at 10.00a.m. Please gather at the winery – parking cars and trailers in the block to the left of the winery carpark. Note, Oxenberry Winery is located on Kangarilla Road, McLaren Vale – NOT the Scarpantoni Winery at McLaren Flat! Each year we wave to a few who blindly ride past heading to the Scarpantoni Winery premises.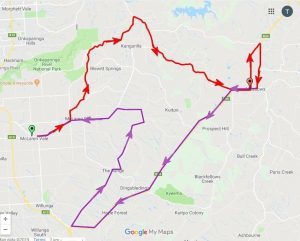 see club events for more information.
*********************************************
Saturday morning coffee meet – at 0930hrs on the 1st Saturday of the month at Cafe Vello in Victoria Park at 0930hrs. (Check club magazine for location as it might change from time to time)
Thursday morning rides – 1st Thursday of the month from either – alternative month commenting at the following meeting places 10.00am start times –
BP Service Station June at Belair – 1st August
Tea Tree Gully Hotel on 5th September
Links to various forms and information.
Membership application form – 2019 – VVMCCSA – membership and info flyer about the club
Club Rally Form

.

VVMCCSA rally entry form –

this form must be filled out before you ride your motorcycle in a club even.
MR300B – declaration for exemption from surrendering number plates – If for some reason you need to lay-up your historic registered motorcycles for repairs – restoration or other reason and you wish to retain the number plate currently issued, complete this for and deliver to a DETI office.
Corner Marshal information. For members desiring to be a corner marshal on a club ride, please read this corner marshal duties about the do and don'ts. But you need to be trained and qualified to perform this important position.
Welcome information
Welcome to the home page of The Veteran and Vintage Motor Cycle Club of South Australia. The VVMCCSA Club was formed in 1956 with the objectives of preserving, restoring and using Veteran, Vintage & Post Vintage Motorcycles. We are an active club of over 300 members, catering for veteran, vintage and classic motorcycles.
Machines must be at least 30 years old in the current year to be eligible for Club Events and historic registration.
We have Historic Vehicle Registration facilities for club eligible motorcycles.
Our Monthly magazine – Smoke Signal can be seen and read under the heading of Smoke Signal.
Our monthly meetings are at the Payneham RSL Club, 360 Payneham Rd, Payneham commencing 8 PM on the second Tuesday of the month.
Visitors will be made most welcome – you don't need to own an old motorcycles to be a member and participate in club activities.
The Club is one of the oldest in the country, having celebrated our 55th Anniversary Rally in 2011. Each month we have a ride of members going north, east and south from Adelaide or a nearby town and most ride are through the picturesque Adelaide Hills.
One of the Club's activities is its annual Motorcycle Only Swap Meet at the Balhannah Oval each year. Fancy a week of historic motorcycling in the South Australian countryside?